No. 6 in my series of stuffed toys.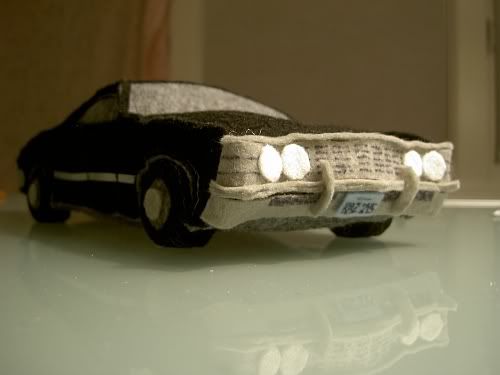 Because I just needed something to cuddle through the long, long cliffhanger summer.
More pics...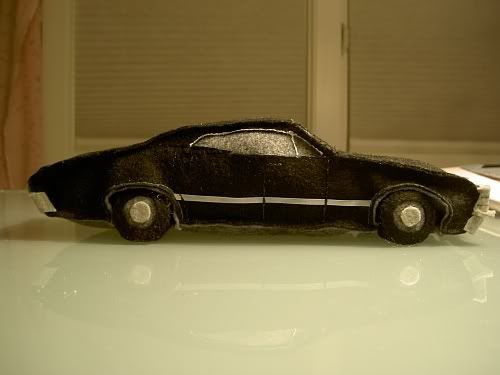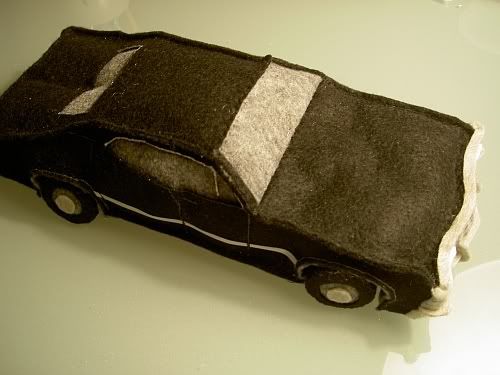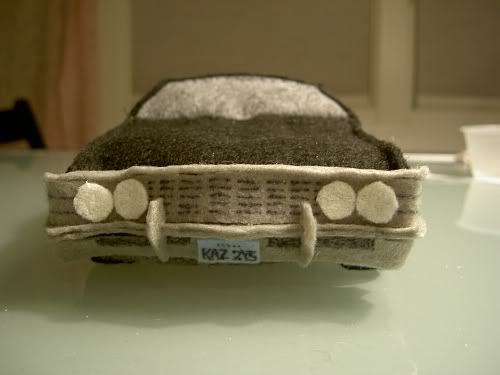 My camera refuses to take a picture of it, but I love the headlights, 'cos they totally GLOW IN THE DARK.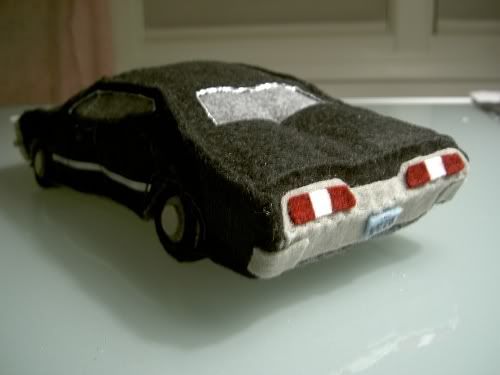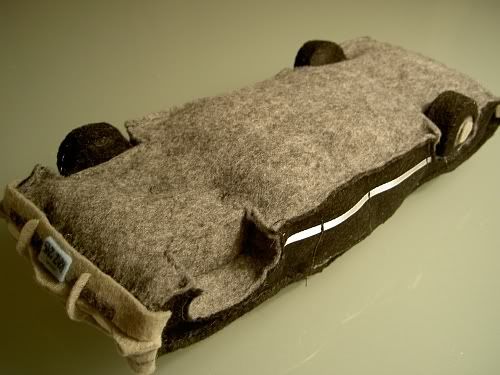 Look out for that truck An in-progress shot, just before I put in the last wheel. If I never have to construct another wheel well again, it'll be too soon.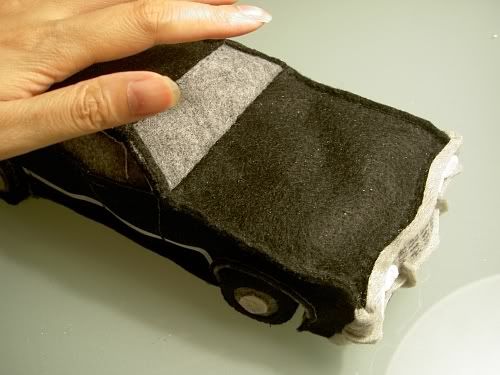 There there, baby. Just hang on 'til Season 4.
In terms of complexity this one probably (almost) rivals
the dragon
. This one may have only taken me about a week to finish as opposed to several weeks, but replicating geometric shapes is really tricky nonetheless.
X-posted to
supernaturalart
,
67impala
,
craftgrrl
(
here
),
spn_fanart
,
supernaturalfic
,
geekcrafts
(
here
)
---
ETA:
Folks, I love love love the sweet comments you all have been leaving, you've brightened up my week (and cheered up the Impala no end).
I am, however, making myself go cold turkey on LJ for a couple of days as I have a class project I MUST finish OR ELSE hellhounds will come after me So if I haven't replied to you yet, apologies, and I'll get back to you in a few days. Wish me luck...
Back now, thanks for being patient.
ETA 2:
Pattern now available
at my Etsy!ETA 3:
I sent one of these cars to the SPN offices.
What became of it?
Tags: my crafts, sewing, supernatural, toys, wheels