A paper sculpture of the Brooklyn Bridge, cut and folded from a single piece of paper.
Thumbnail: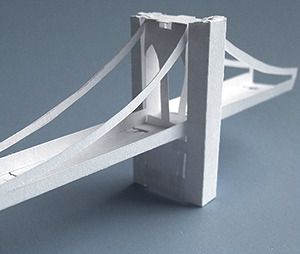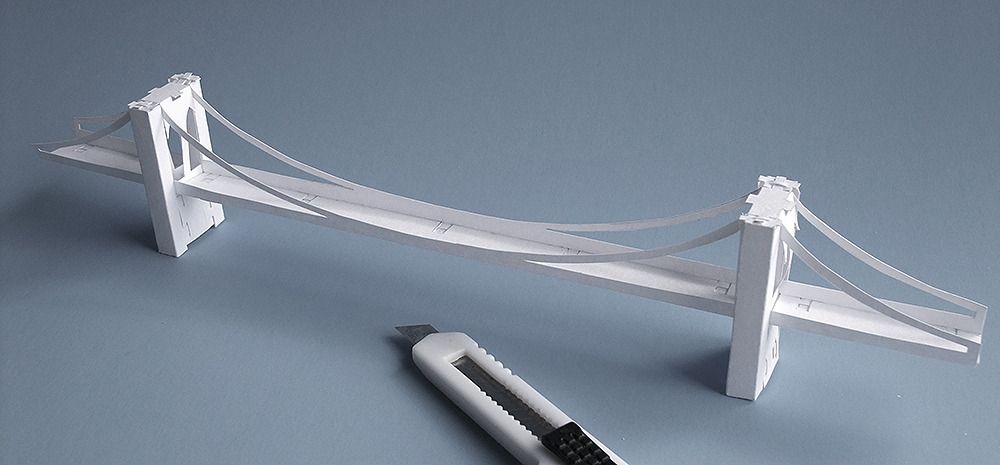 I first came up with the idea for this one about a year ago and made some rough sketches of the layout, but didn't get a chance to refine and assemble it until now.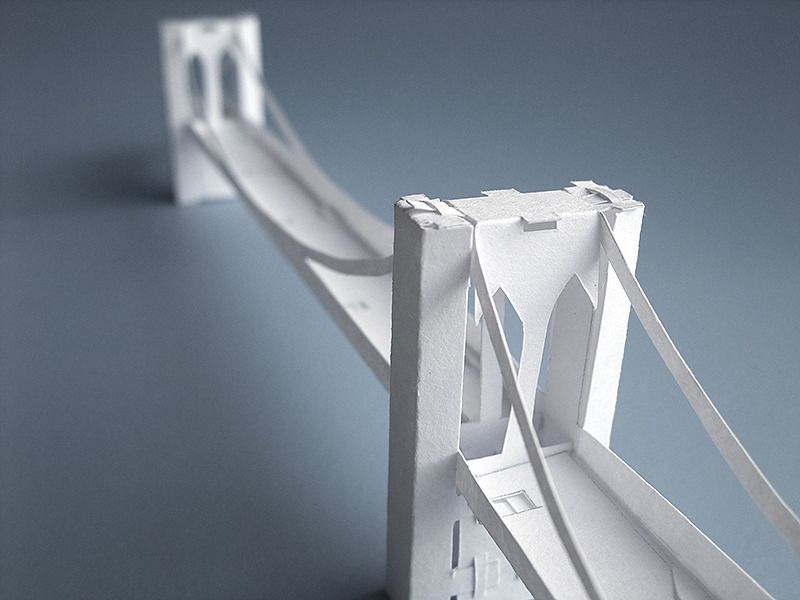 Built using my usual rules:

+ Designed so that it can be cut out in one continuous piece, then folded

+ No adhesives

+ Cutting and folding only (no coloring, drawn details, etc.)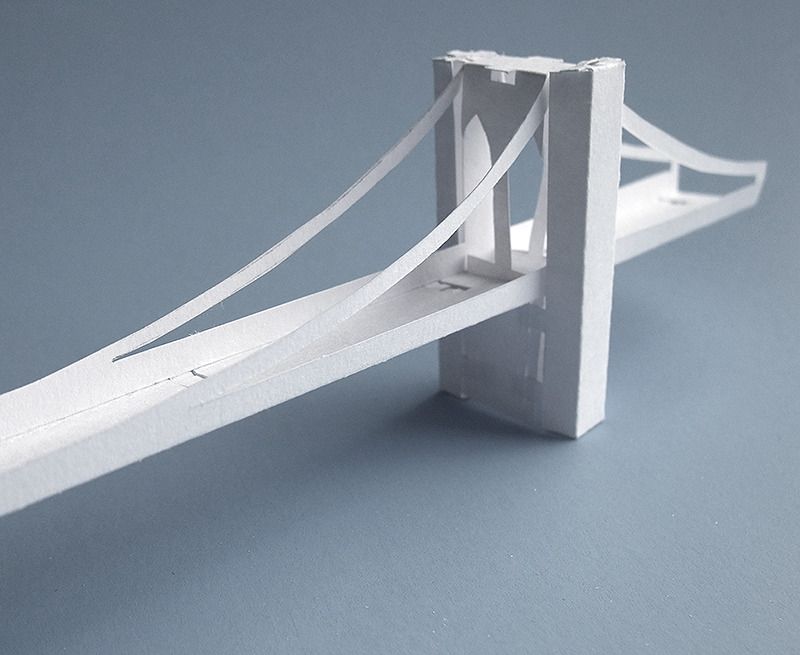 Measures 12" long (making use of the full length of the original sheet) and 2 1/6" high. Cut from cardstock.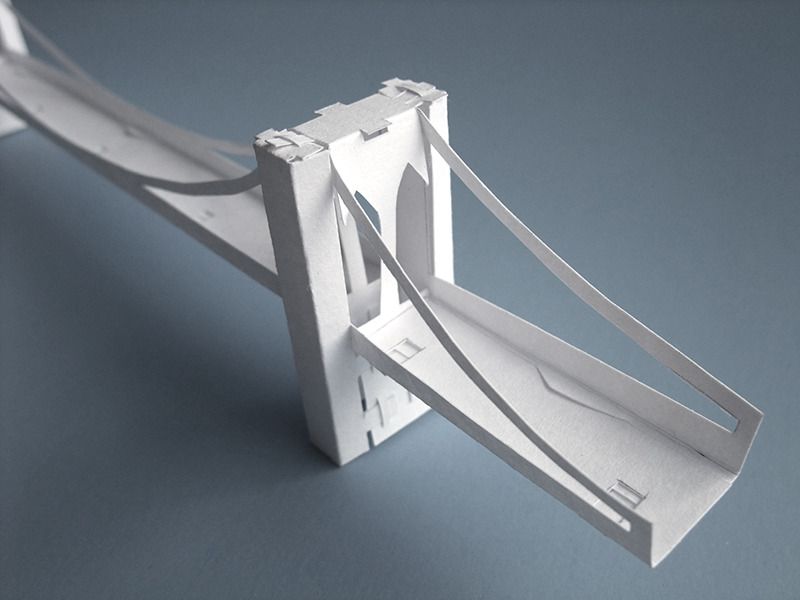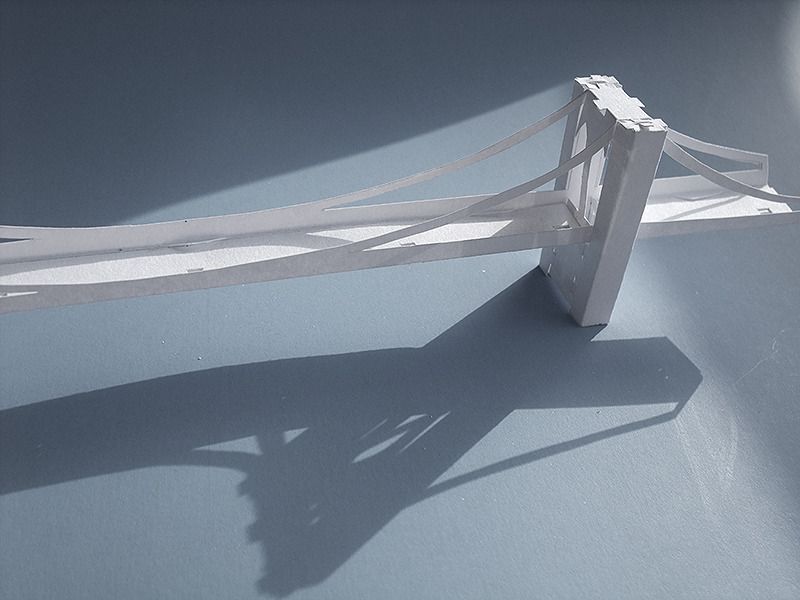 Designing and assembling this was very tricky as many of the pieces are small or thin, and from many angles there's no easy way to support this during assembly. Also, since this is all in one piece, any mistakes in cutting/folding would essentially mean I'd have to start from scratch again, and this is probably my most complex shape to date.

Despite all the careful planning, by the time I finished cutting it out I found at least three different areas of the design that didn't work as intended (i.e., they wouldn't fold and lock in a stable manner). Any fixes could only involve cutting away, not adding, more paper. So that took a bit of improvising to find new locking methods (and keeping my fingers crossed).

Fortunately it all came together well, with some patience. Better yet, I managed to come up with fixes that didn't change the look of the piece at all.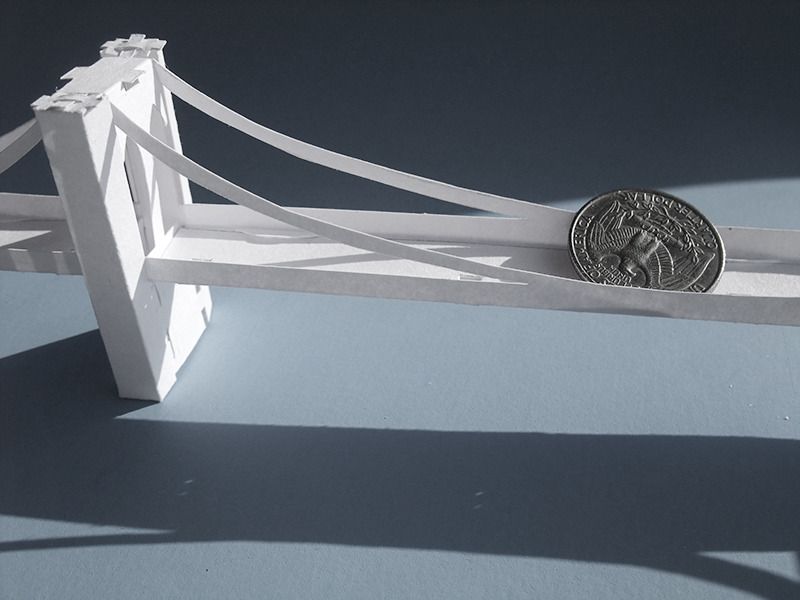 The final sculpture is pretty sturdy; you can see a stack of quarters balanced atop one of the towers in the last pic.

I'm very happy with it :-)



X-posted to
my dA
,
craftgrrl
(
here
),
geekcrafts
(
here
)
Tags: my crafts, study in paper